Cabeau is a start-up with a mission of providing on-the-go comfort for everyone through travel products, accessories and experiences. During COVID-19, the travel world was forced to transform Cabeau to create a new and greater appeal to different demographics. While Cabeau wanted to educated how important neck support was for the everyday traveler, they needed a large overhaul on the creative appeal, appearance and messaging overall to elevate this start-up to be more than just about travel.
Contributed to company brand book redesign, website user experience proposal, user interface design for D2C Shopify platform and Amazon, B2B deck creation and development, iconography, campaign strategy and art direction for several projects. 
Also contributed to the pitch and education of team members on using a new project management platform (Asana) to utilize team efficiency during the 2020 quarantine.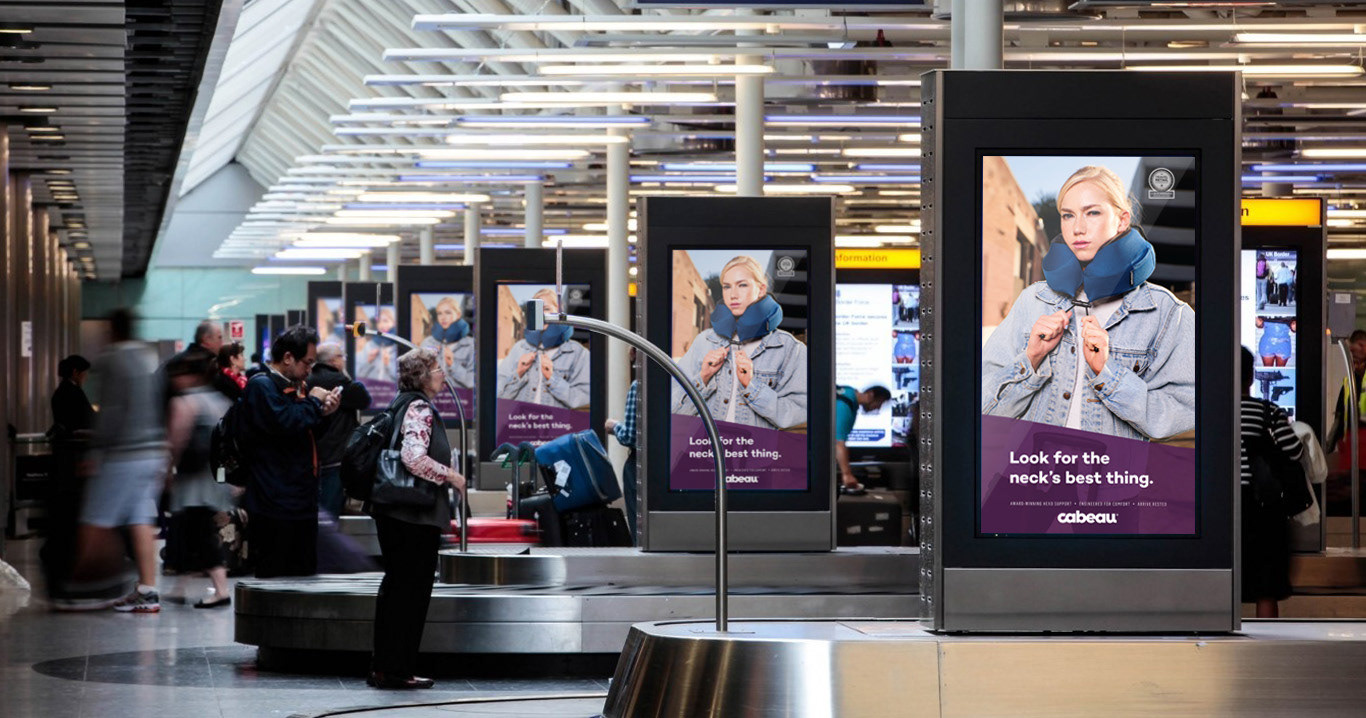 Part of my role consisted of improving the brand book overall to bring graphics into the contemporary era without losing current customer loyalty. The new company brand book exists as a living document that continues to redefine itself through exploration in travel as well as bringing magic through Cabeau experiences that the company branches into. Taking a heavy photographic approach, the brand strives to be more dynamic, transparent and real for customers new and old alike.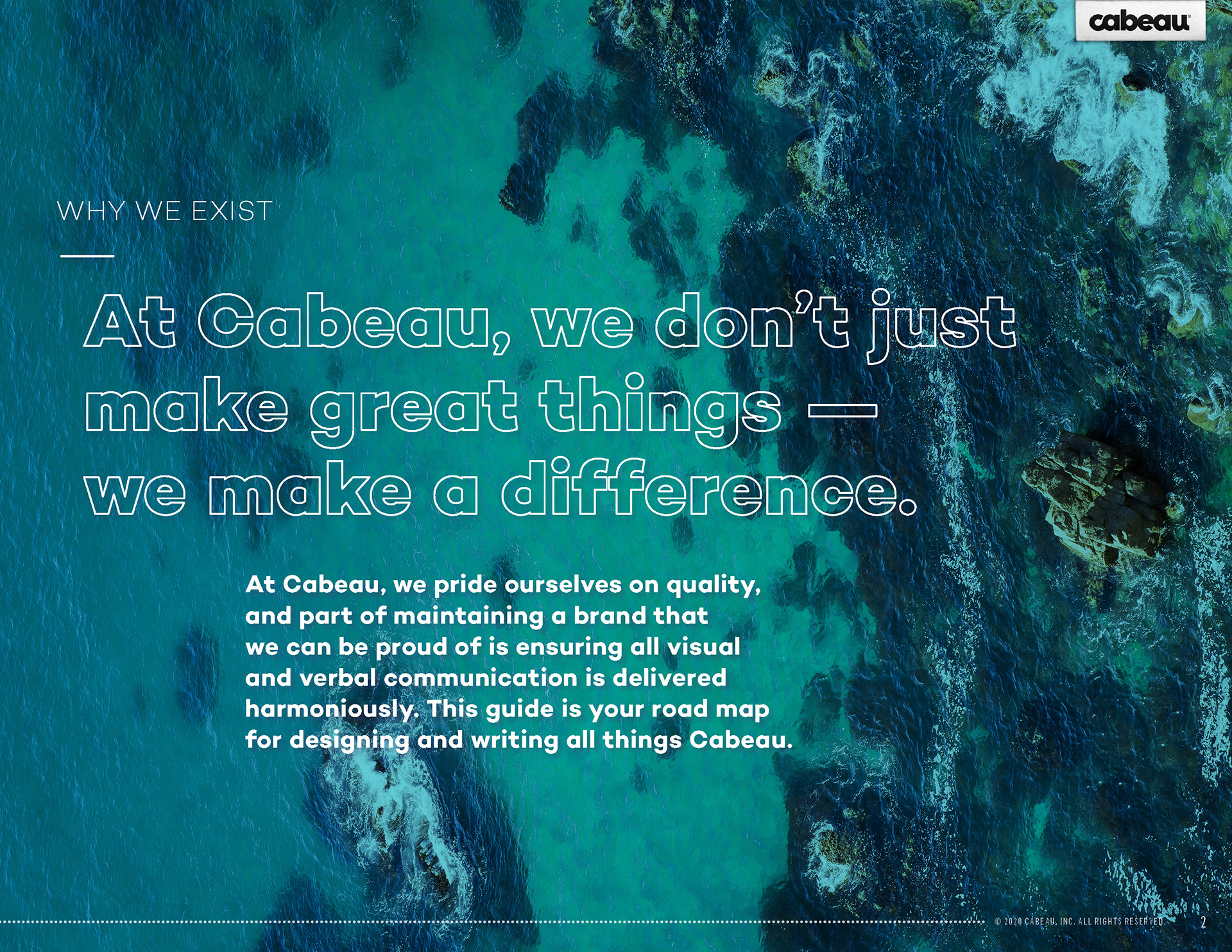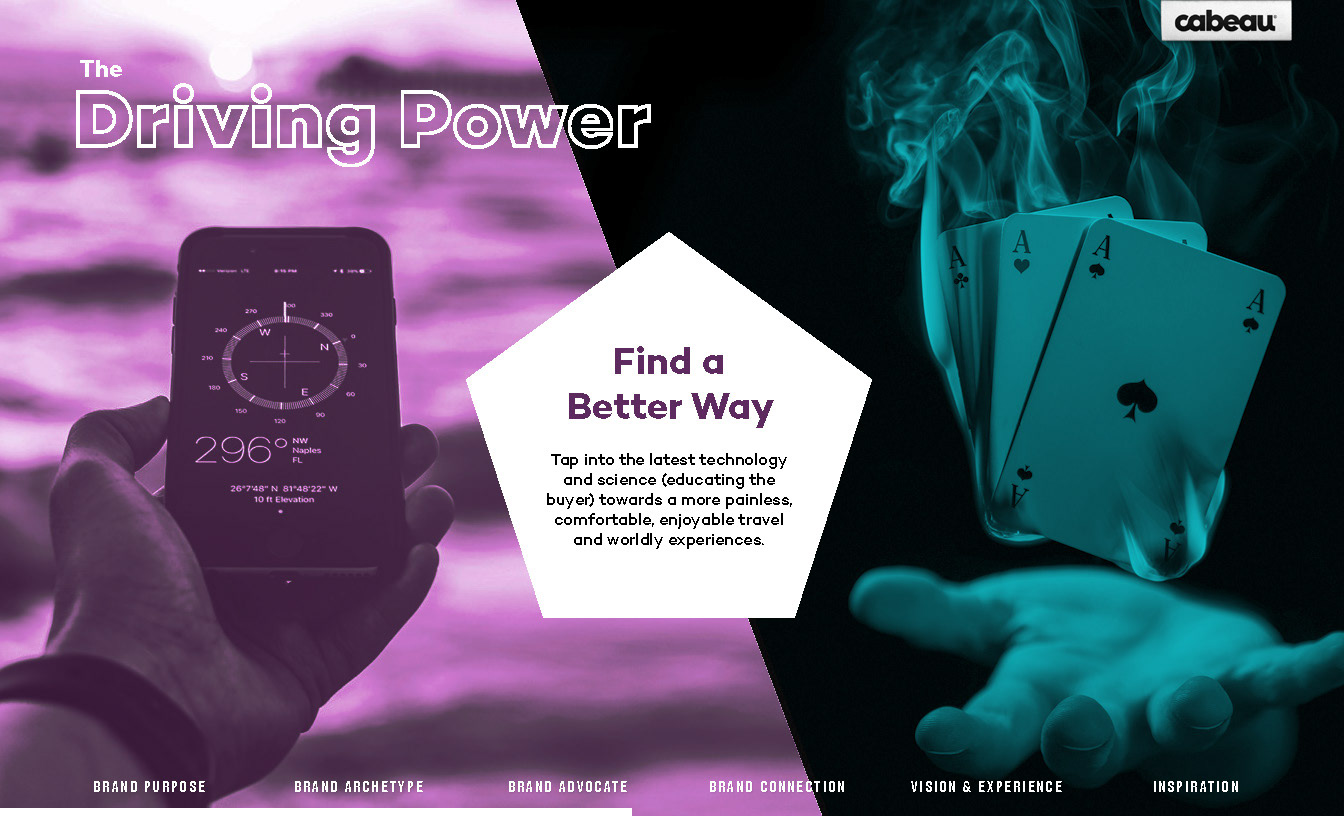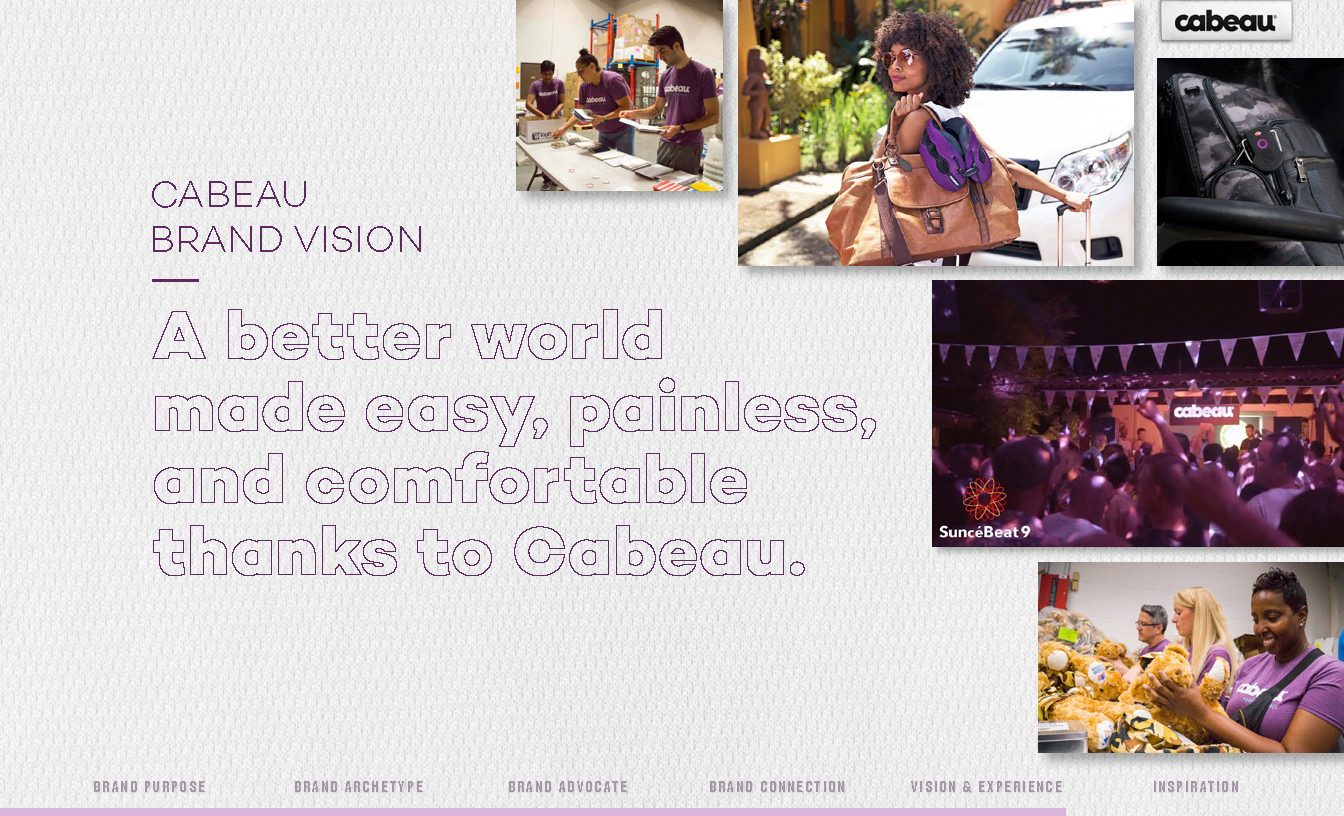 D2C E-COMMERCE GRAPHICS + USER EXPERIENCE
During COVID-19, my original role to support the e-commerce and digital marketing teams evolved to being the interim digital marketing manager of the main Cabeau.com site for designing new graphics, troubleshoot site errors and evolve the storytelling appeal of all existing and incoming Cabeau products. I worked closely with marketing team members to not only refresh decks and one-sheets, but craft social campaigns, periodic sales and launch a line of new PPE products to contribute to the fight against COVID-19. Graphics were built to push the brand forward even during a time of crisis.
Created UX proposal for a Shopify redesign overhaul that transformed to partial PDP development overtime. Managed and developed new pages such as Cabeau Club, Intellectual Property, Cabeau Music and more.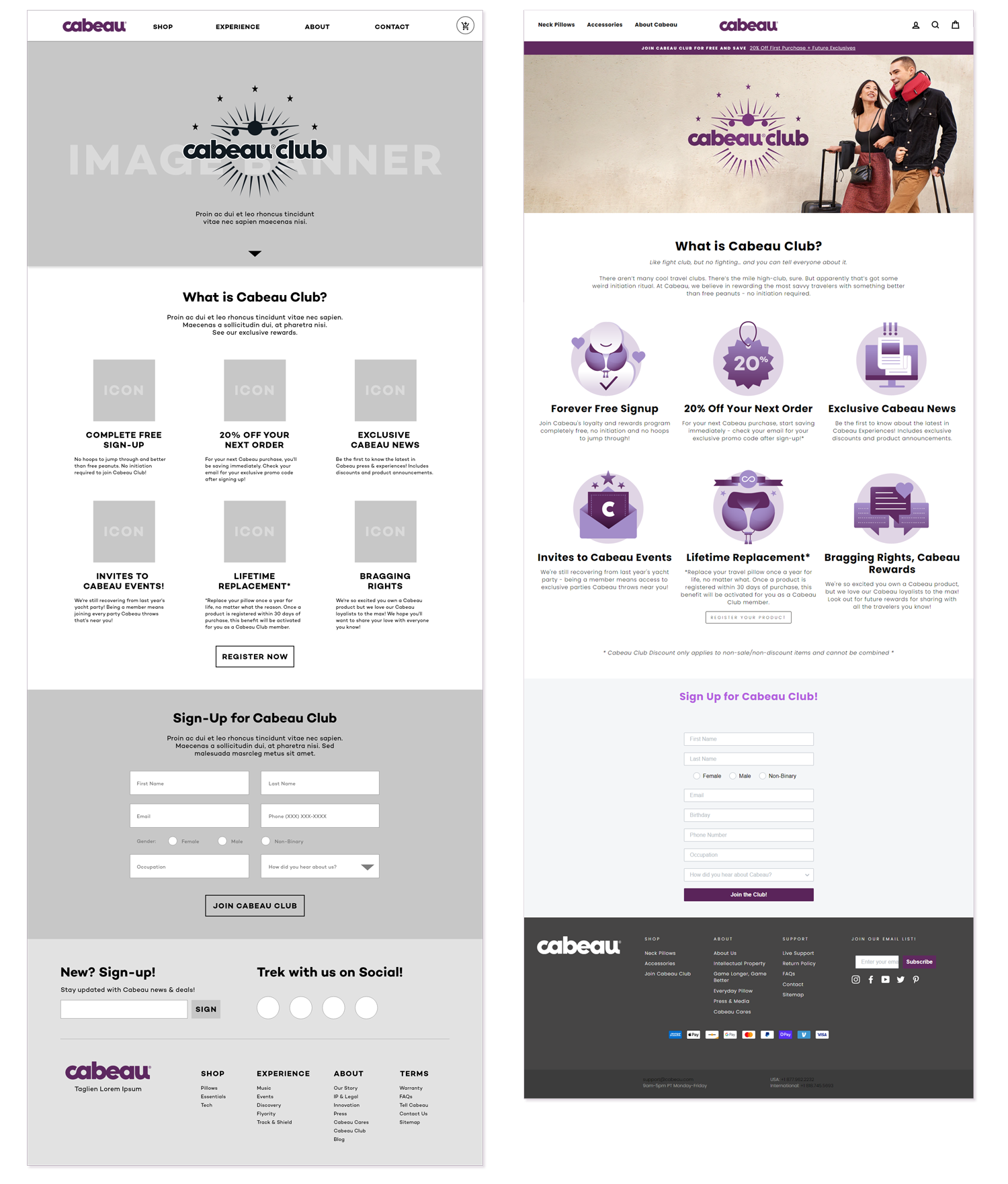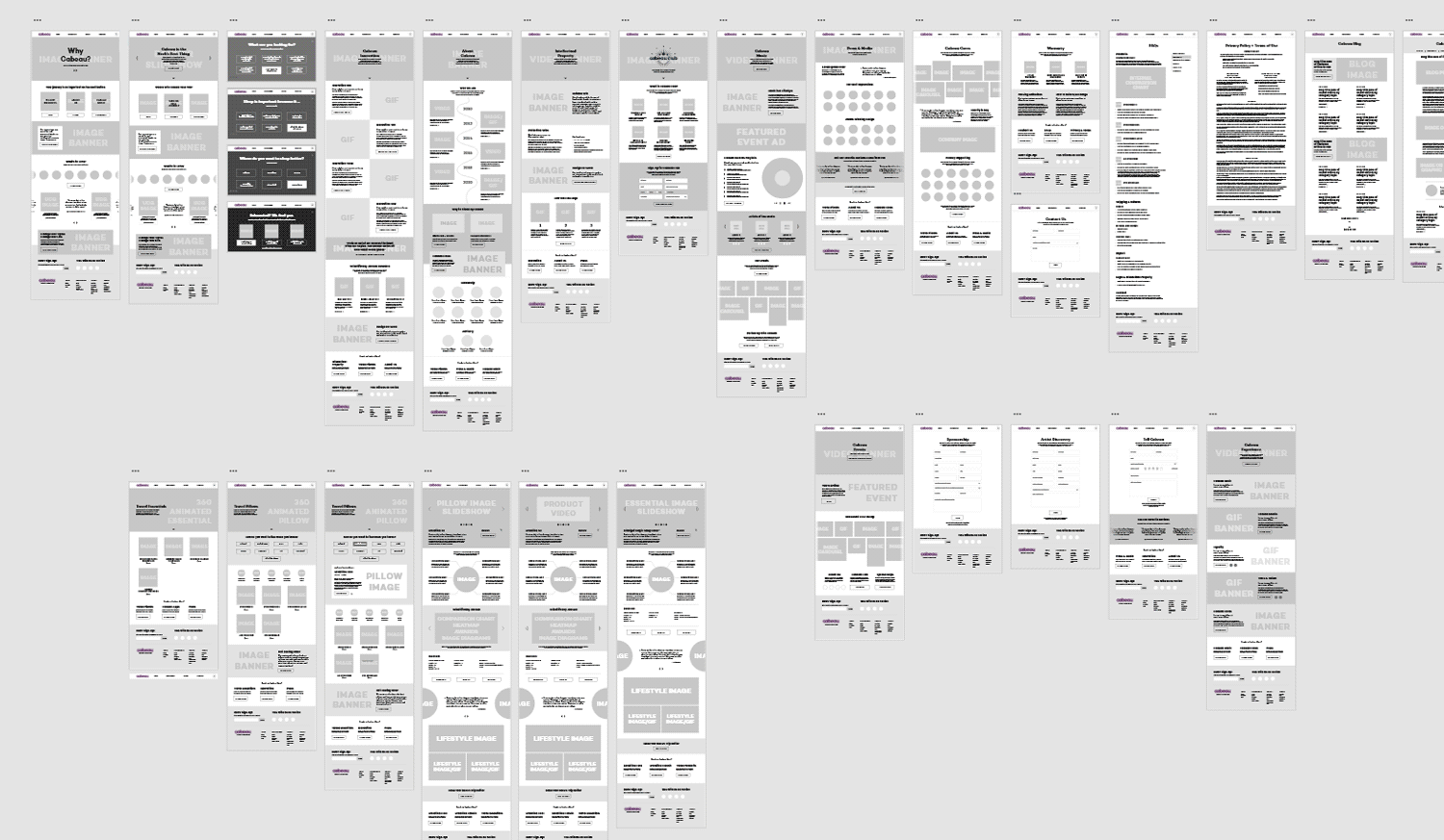 Series of stop-motion how-to animations to rapidly educate new customers on the Evolution S3 neck pillow.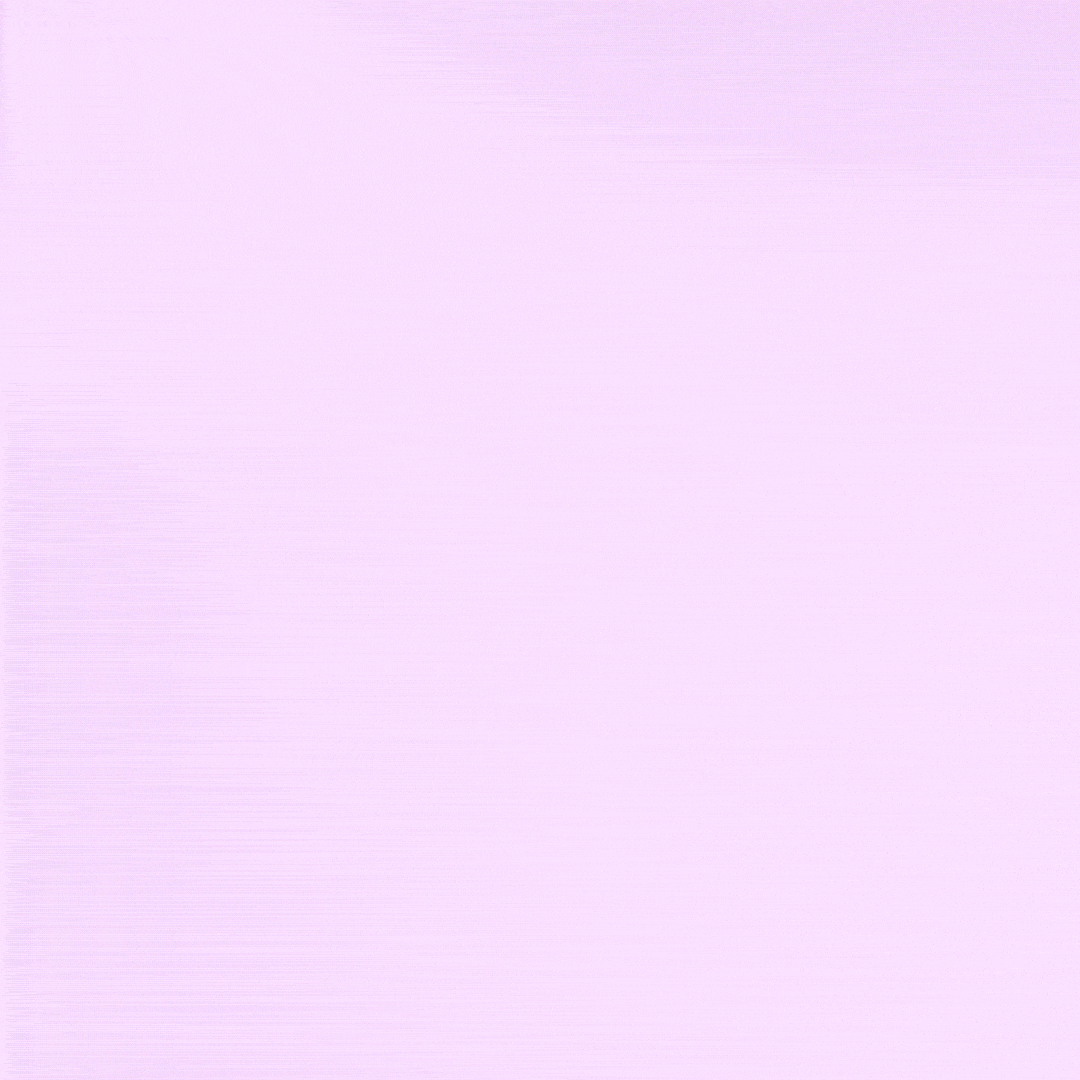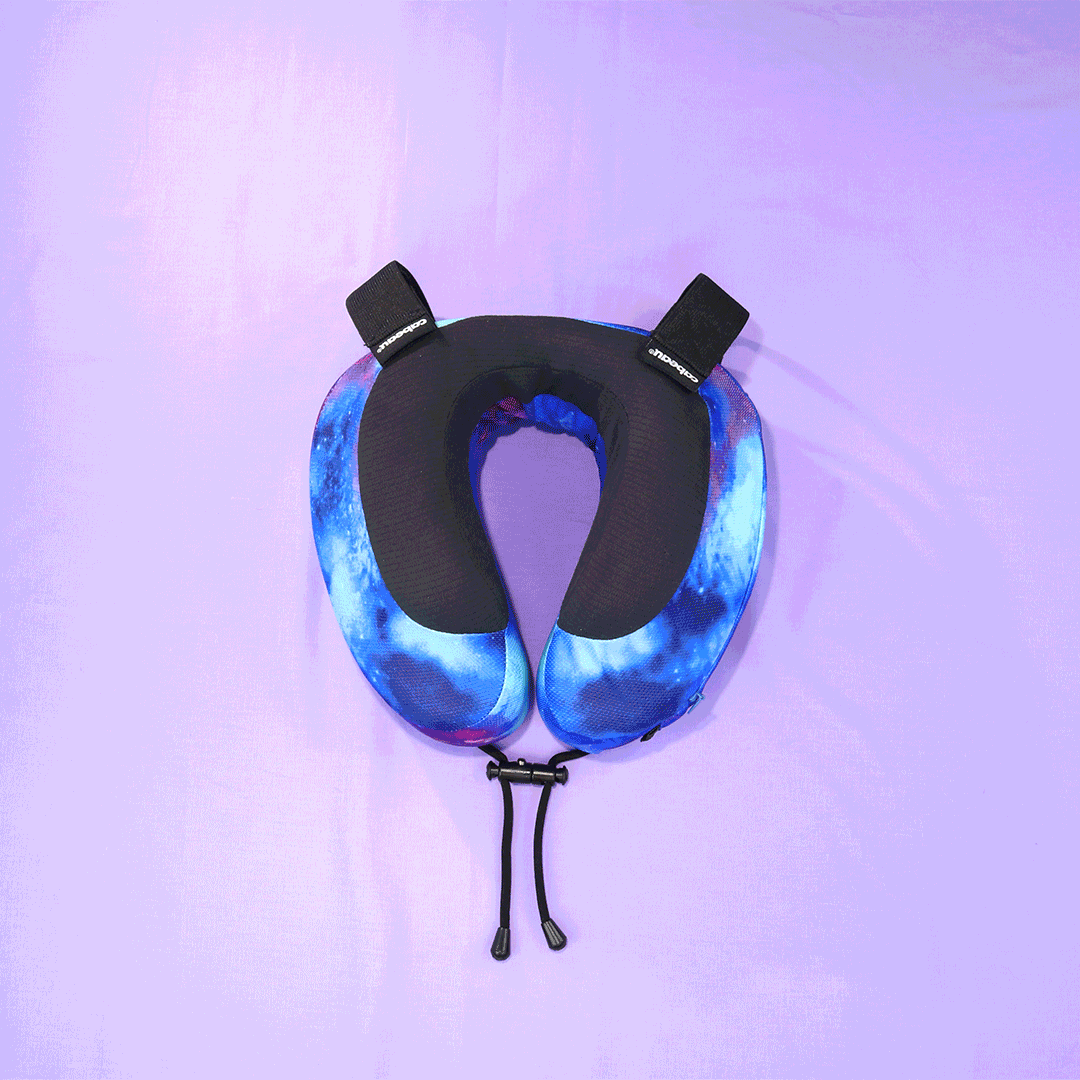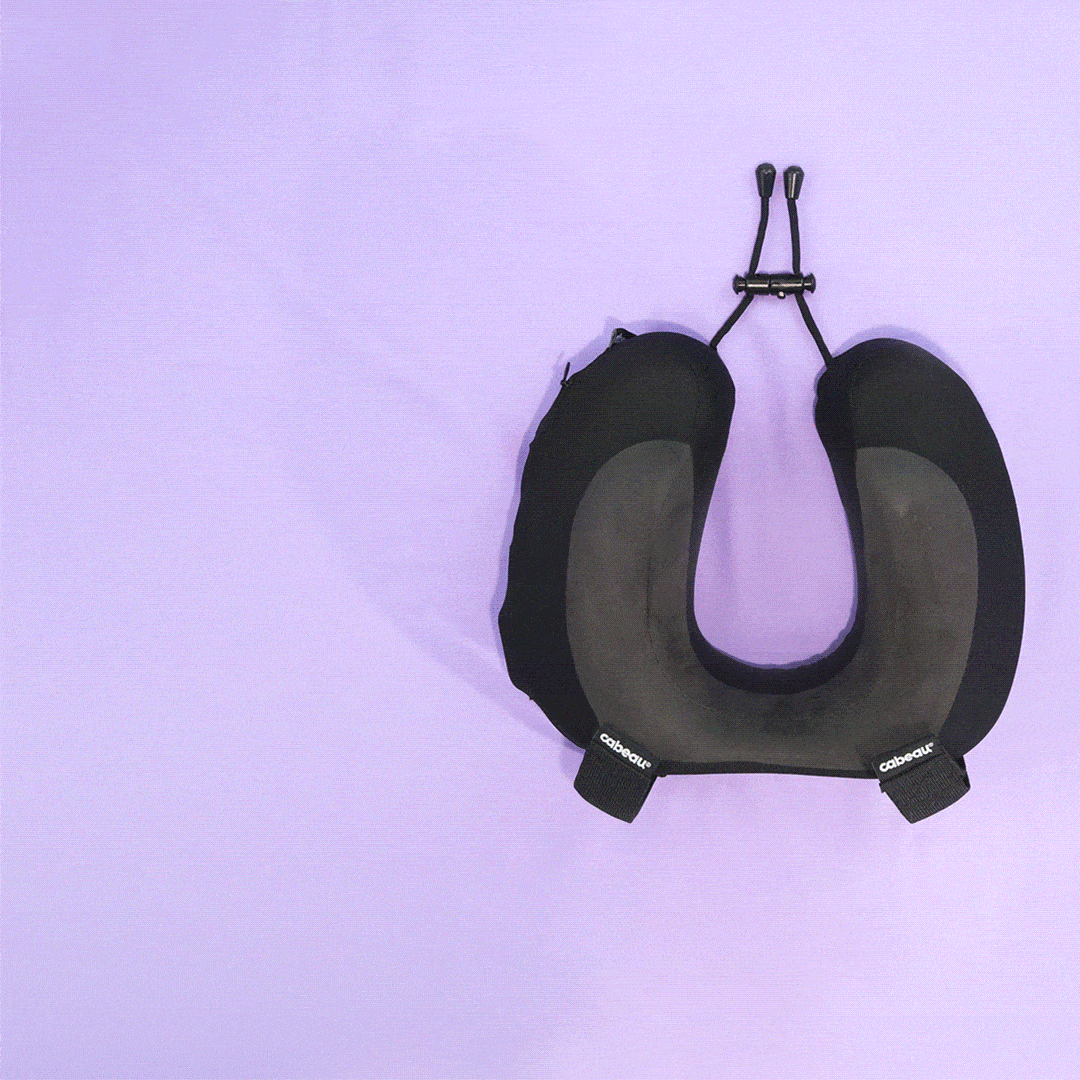 Refreshed Amazon enhanced brand content graphics that showcases a bolder approach to Cabeau products.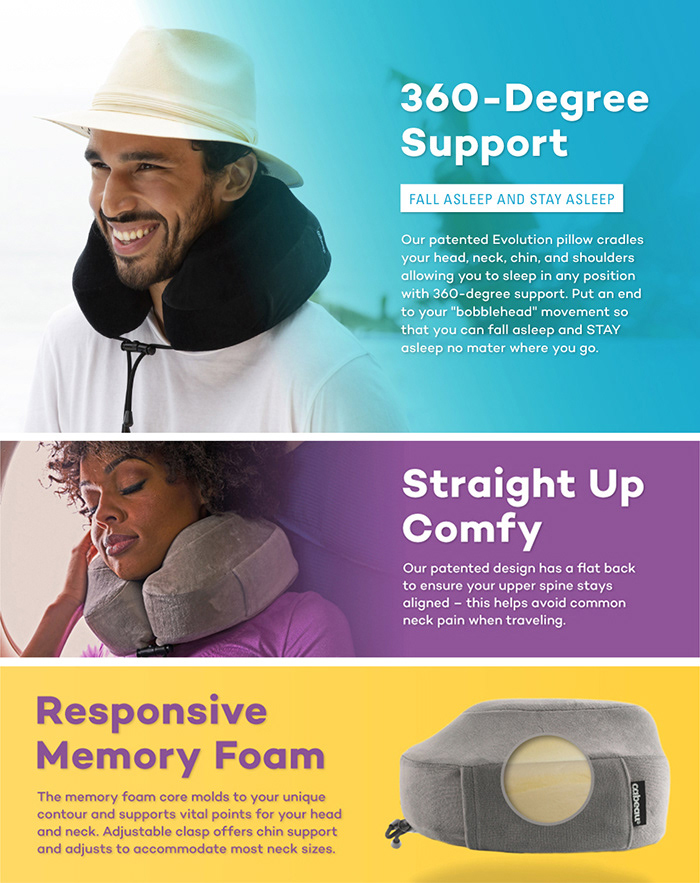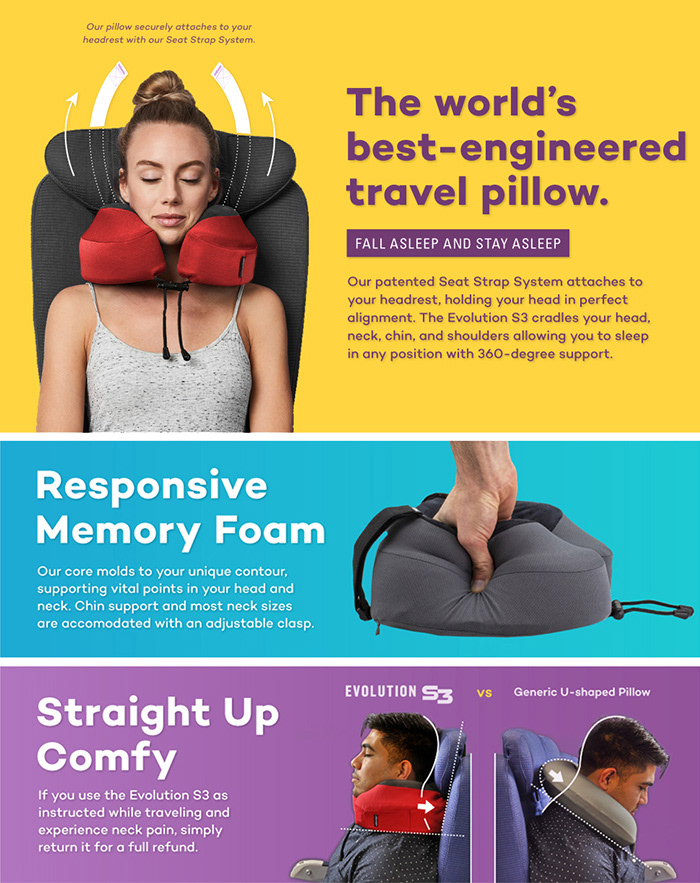 PRODUCT LAUNCH: CABEAU COLORWAYS
In 2019, Cabeau pioneered a successful line of neck pillow skins called Cabeau Coloways, diversifying texture, style and comfort. These limited edition skins aimed at younger audiences opened the market and modernized these neck pillows while adapting to the trademarked ergonomic shape.
The 2019 Holiday sale was a huge success as the largest sale in the company's history, stemming from marketing dedication towards new photographic imagery, GIF creation and refreshed brand elements to glow up these products. This product launch led to the evolution of organic social, ad campaigns and exploration at Cabeau, setting a trajectory for future campaigns to model by.
Art directed and coordinated in-house product photoshoots for e-commerce graphics/imagery, social media, email campaigns and various promotional material to boost sales and site traffic. Line created by Lynn Pham. Photography and post-production by Alonso Barbosa and myself.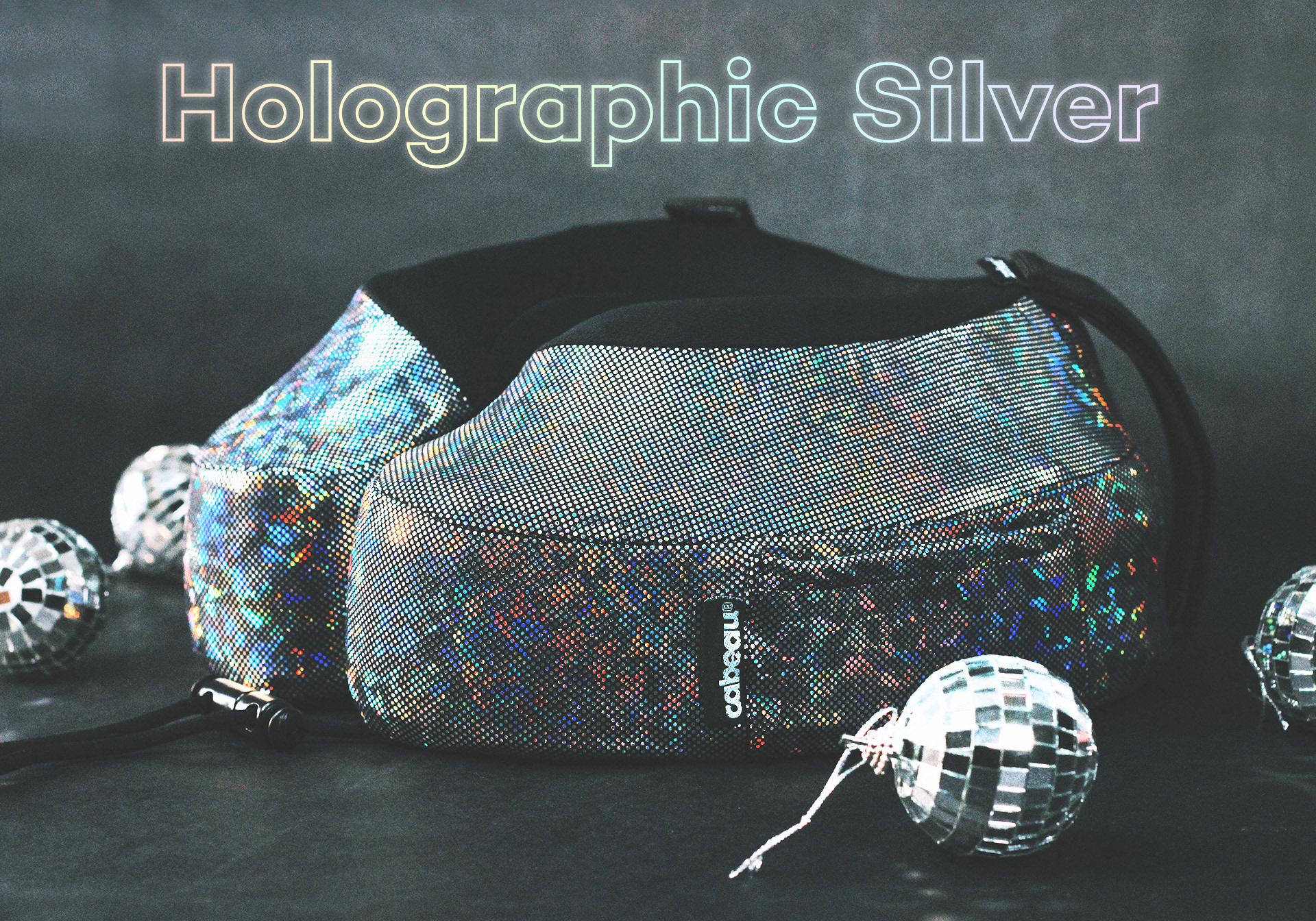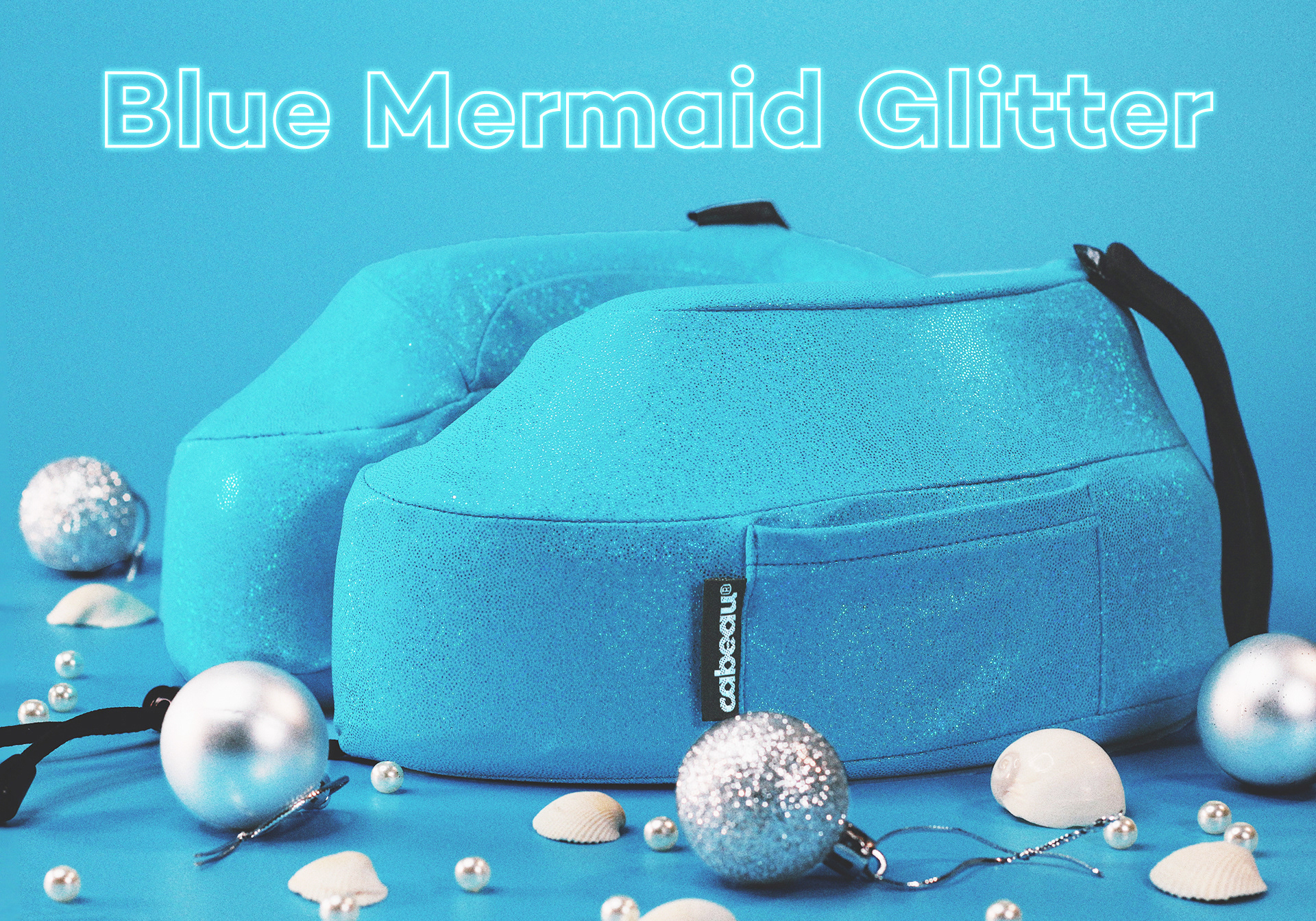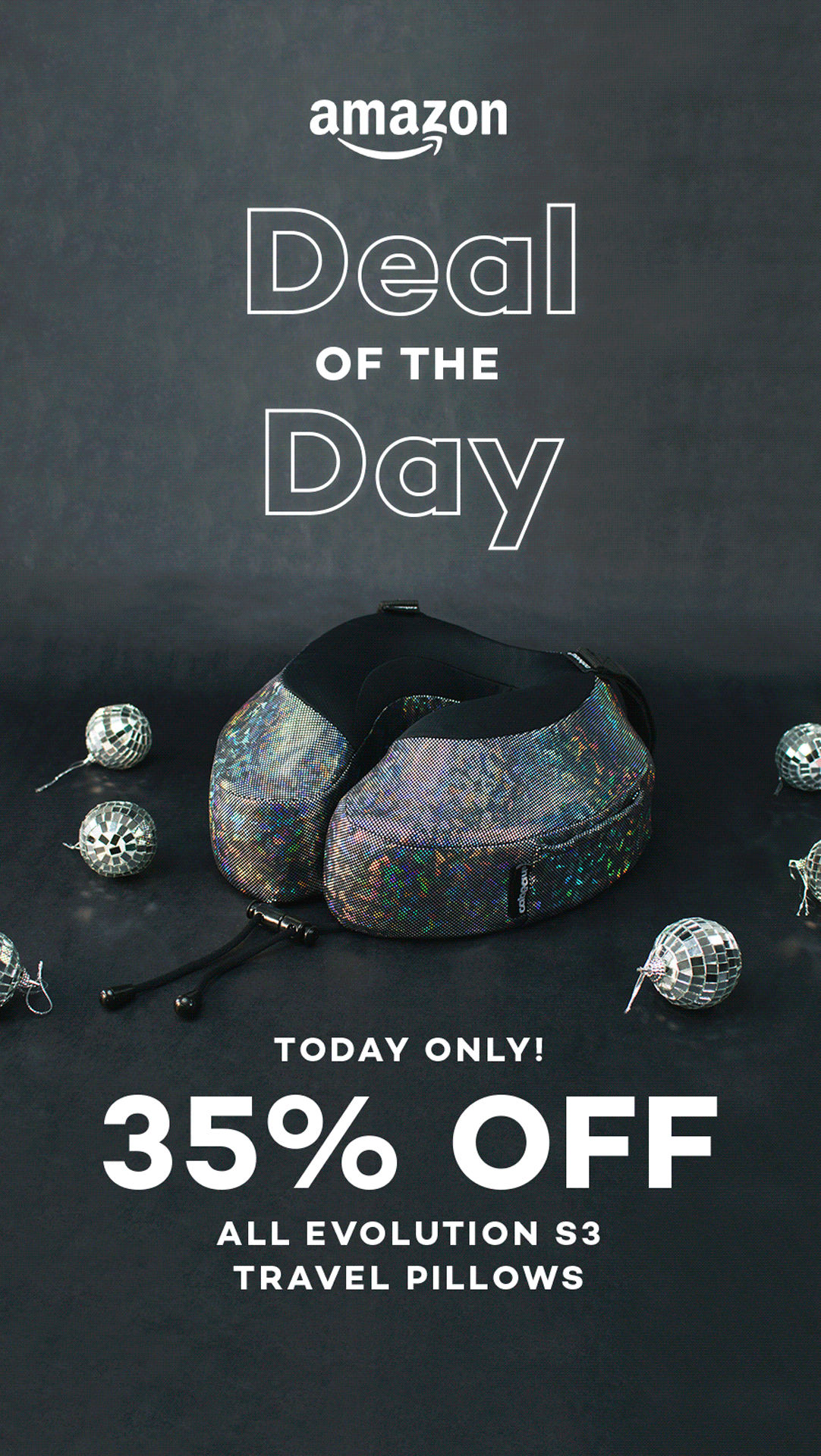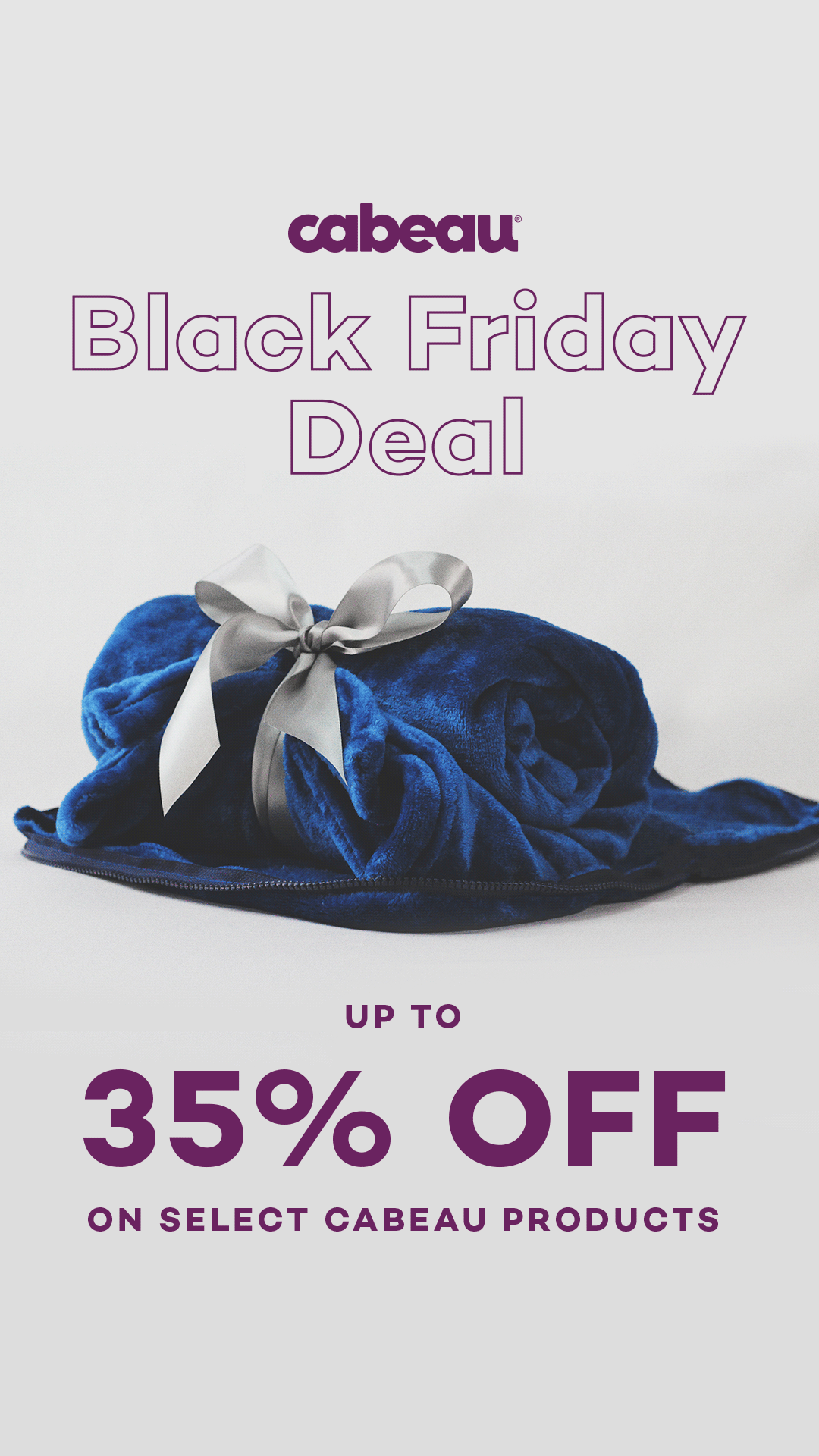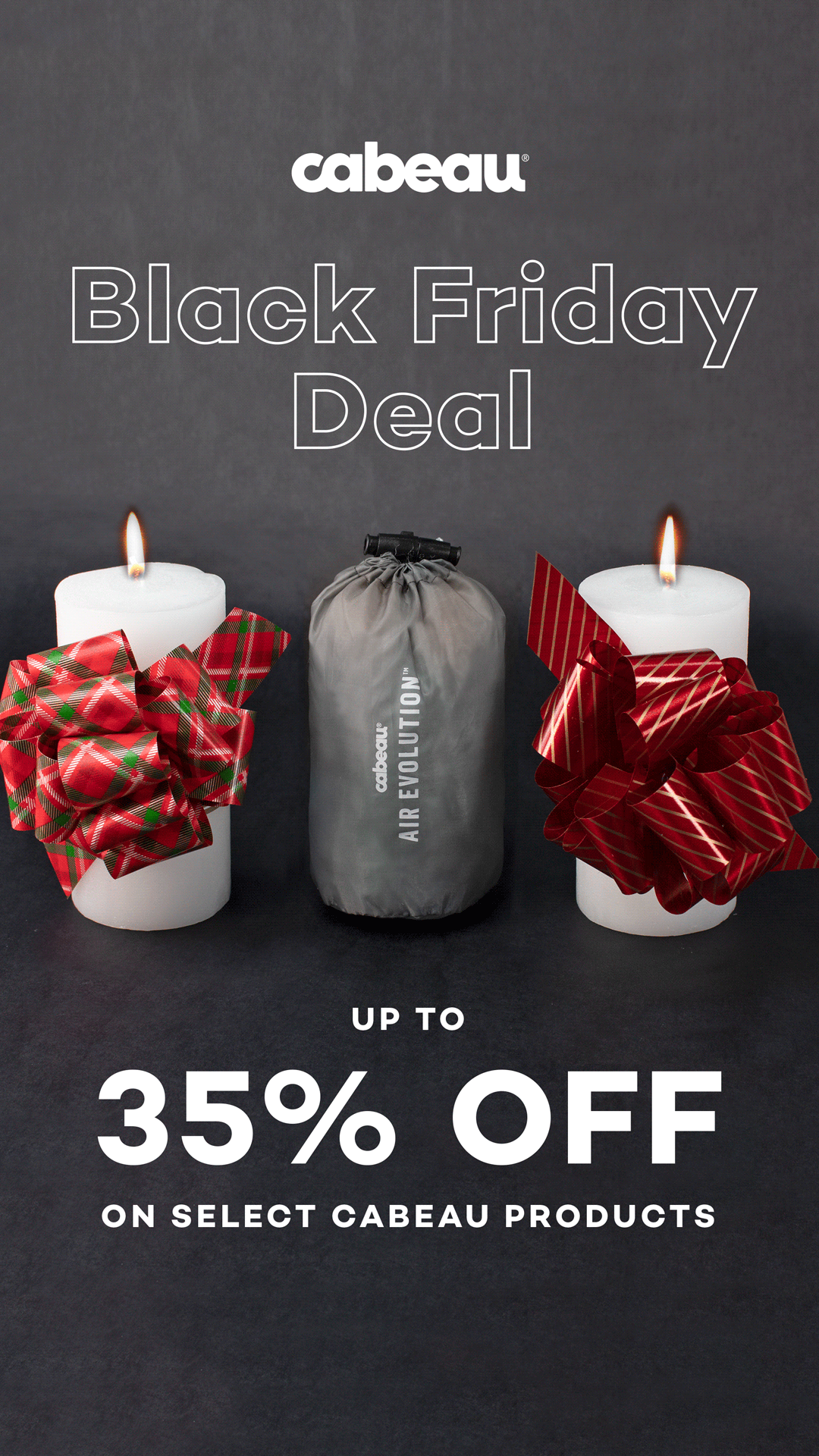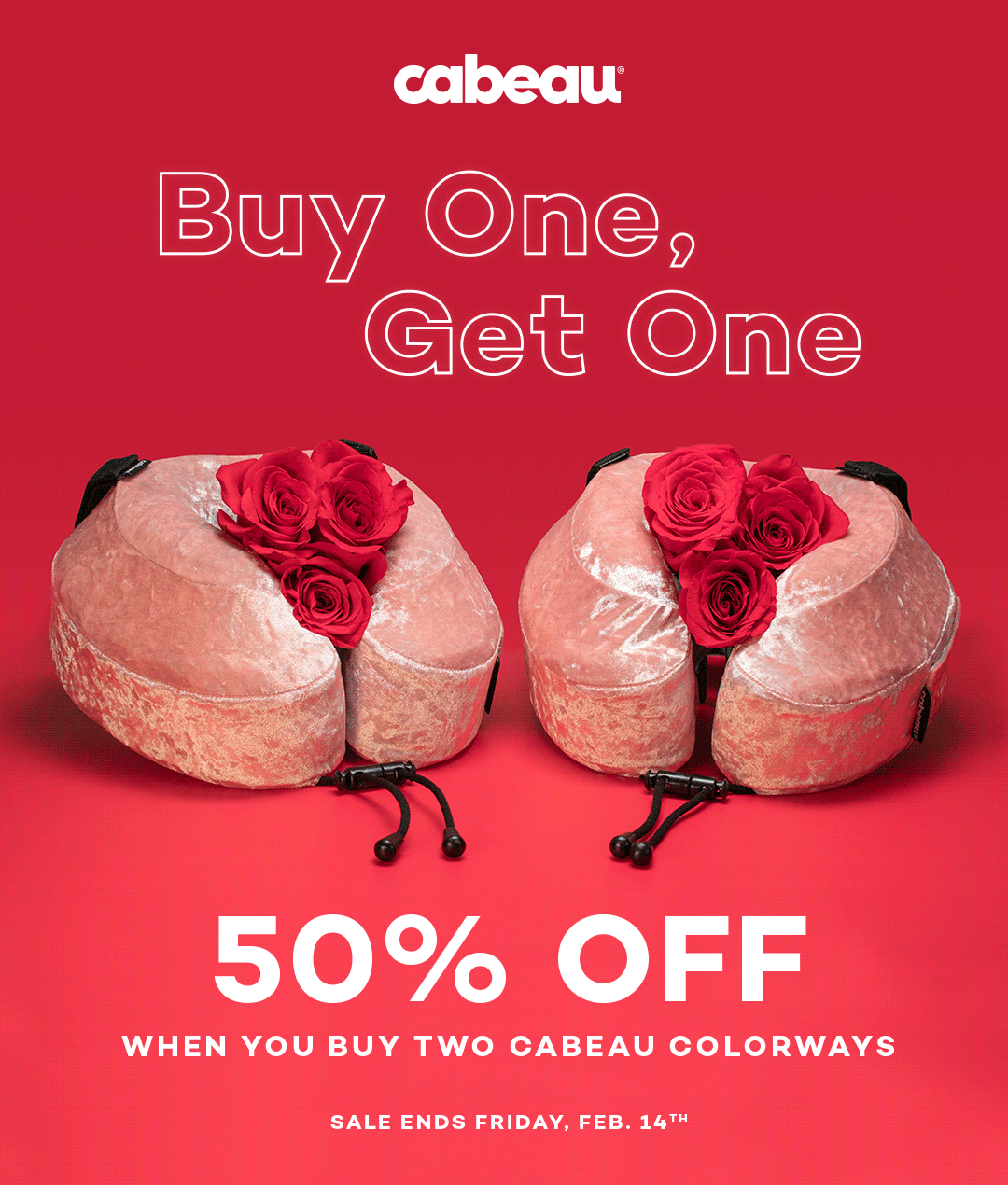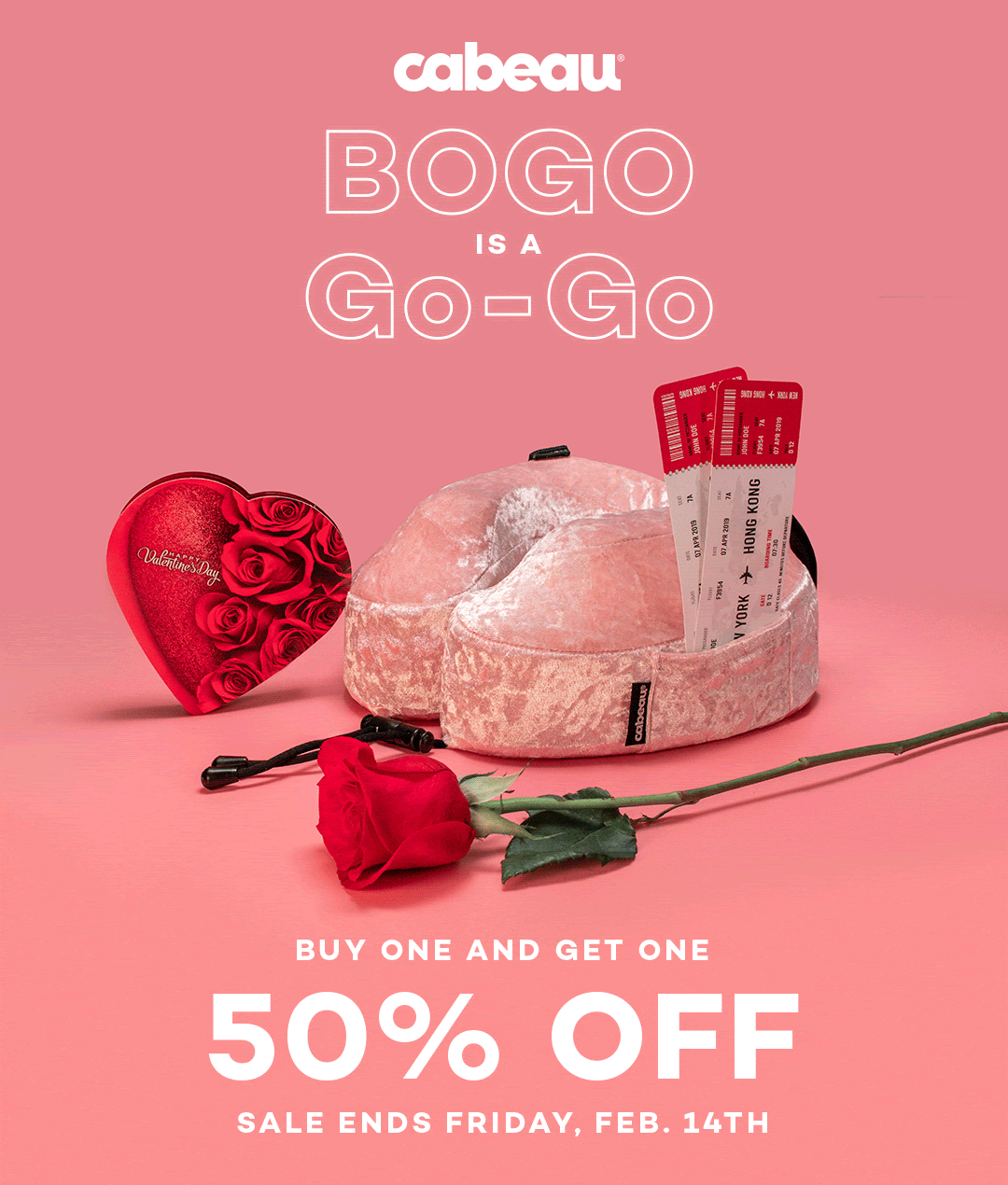 ORGANIC SOCIAL + PRODUCTION DESIGN
In order to continue growth and awareness of the Cabeau brand, organic social became a focus. The push for more relevant material, graphic exploration and comedy allowed new users to approach Cabeau differently as a personality. Art direction included kinetic typography, simple how-to's and
Tim & Eric
inspired bits to add a flair of the uncanny with Cabeau. 
Art directed and designed social posts using footage and audio taken before the pandemic.