For cyclists who seek to make an impact in their strides, one of the best events in California is riding with
AIDS/LifeCycle
. In a seven-day bike ride from San Francisco to Los Angeles, AIDS/LifeCycle has committed themselves to raise money and awareness for the Los Angeles LGBT Center and San Francisco AIDS Foundation. for the 2018-2020 brand refresh, verynice had the pleasure of developing AIDS/LifeCycle's brand positioning, campaign name, brand messaging/voice, identity, typography, colors, secondary elements, and campaign assets.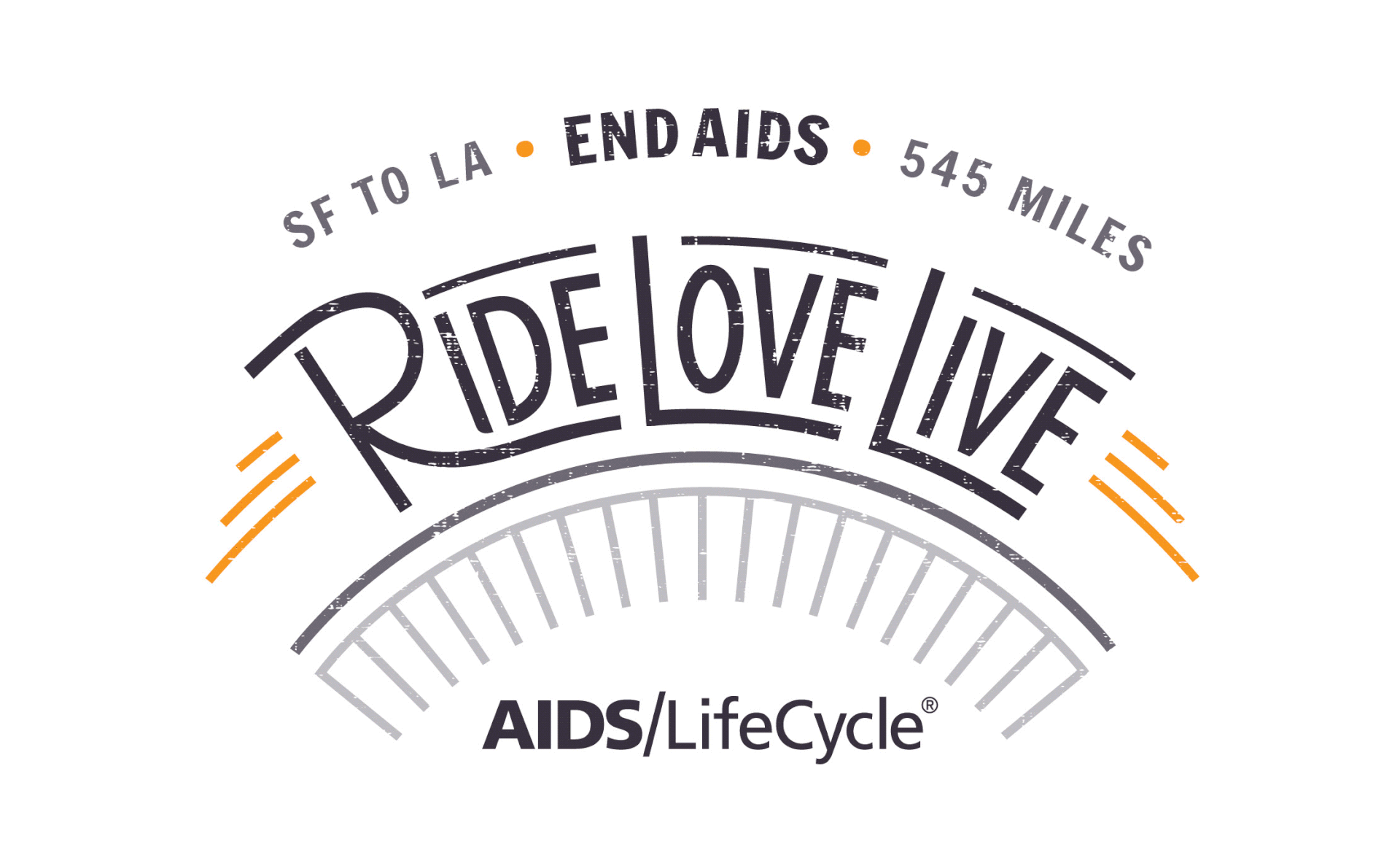 PROCESS
Following a well-informed concept, the visual design process explored a series of sketches, digital samples, colors, and initial messaging between the design team and clients. Refining the brand concept over weeks, the Ride Love Live campaign emphasized being distinct, exciting, and memorable for all participants. The collaboration led to customizing typography, linear illustrative icons, and an overall brand system to showcasing a recognizable mark reminiscent of a club or band. A warm color palette utilizes the AIDS/LifeCycle brand orange throughout its evolution, completing the picture of the vibrant, iconic, powerful, and welcoming energy of this community.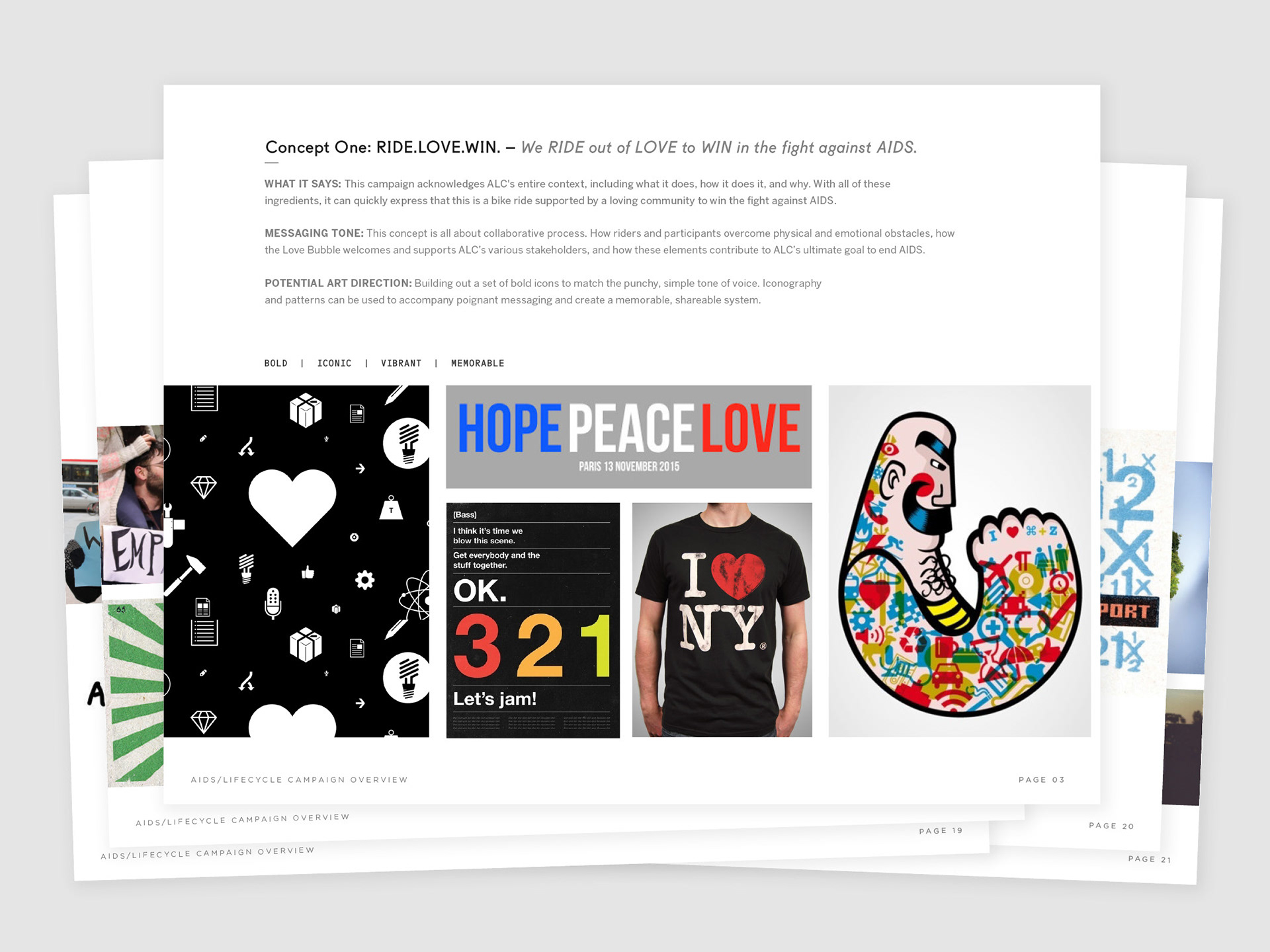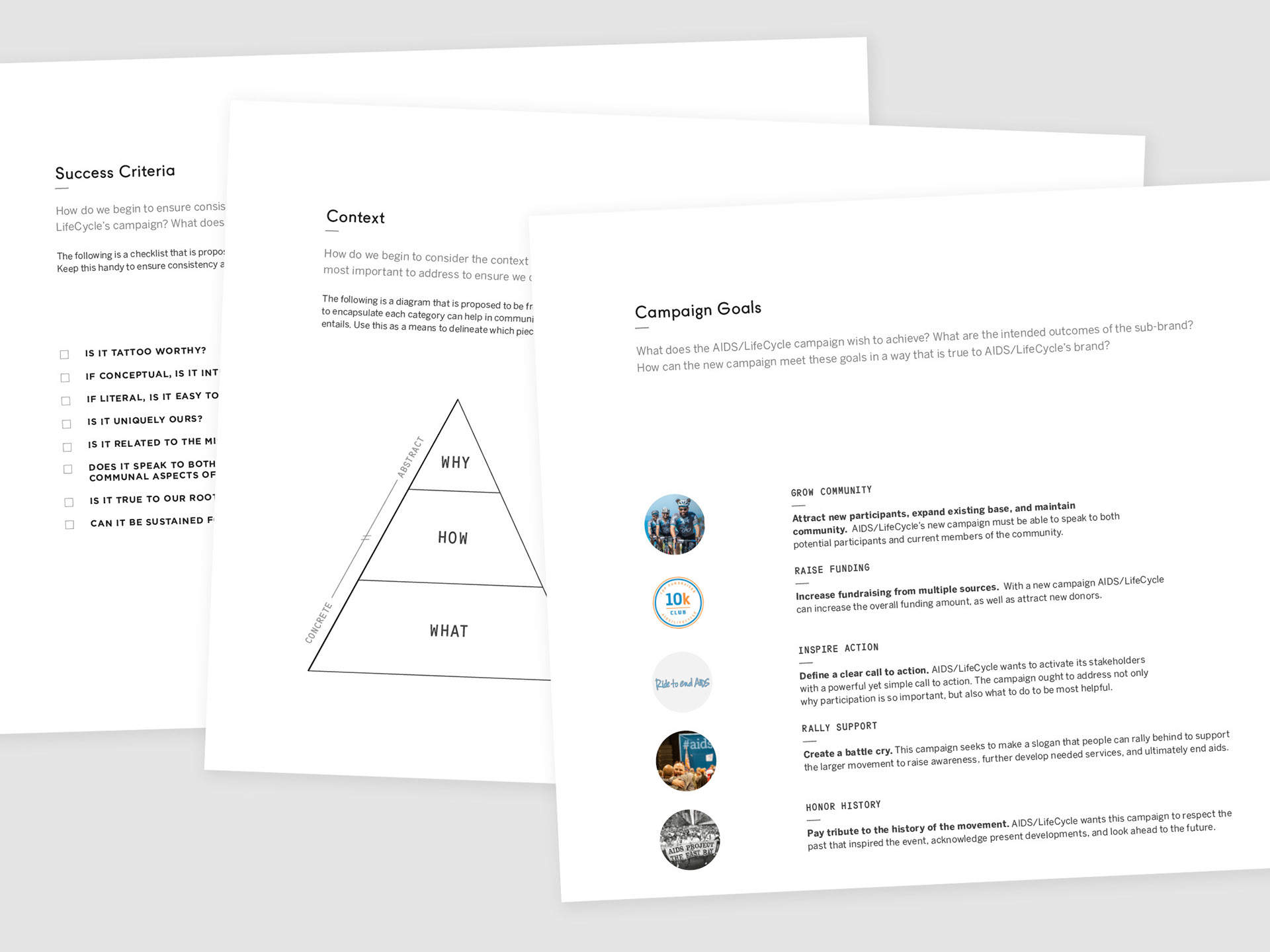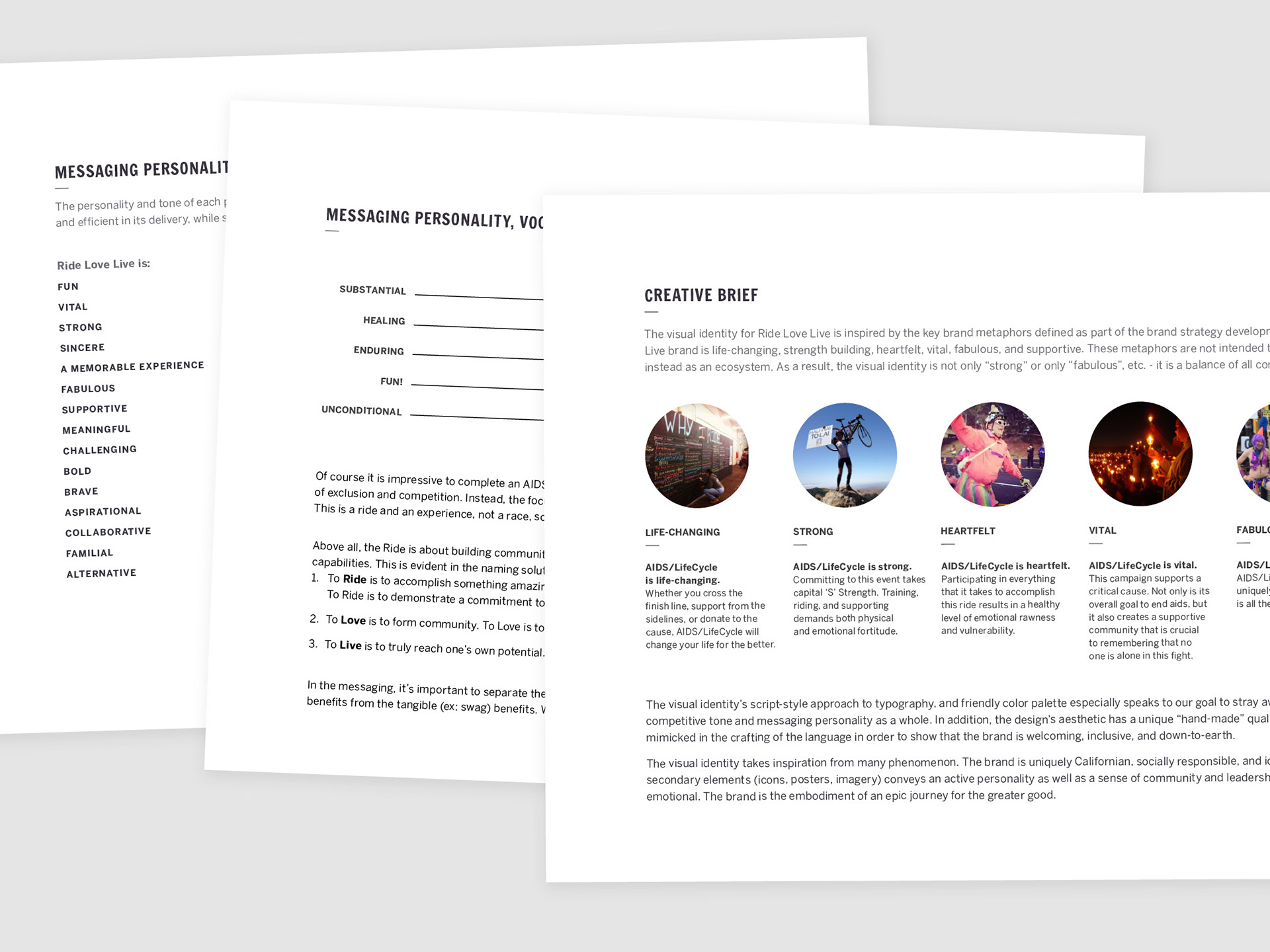 APPLICATIONS
Establishing the brand, print and digital collateral included brand guidelines, secondary graphic elements in the form of an icon set, a welcome toolkit, web banners, promotional print graphics, and various apparel. A number of templates were also included for the AIDS/LifeCycle team to use, paying close attention to the organization's needs and use cases, range of styles for different applications and audiences in the campaign's annual evolution.