For 2018, I contributed to the
digital and printed annual report
 for the California Community Foundation, a 100 year old philanthropic organization working to improve Los Angeles. This year was particularly important because the annual report served to announce a big shift in funding priorities from 10 categories to 4: immigration, health, housing, and education. To celebrate the intersection of these four impact categories, verynice developed multiple visual themes, resulting in the kaleidoscope concept of community coming and fitting together. While individual color-coded pieces represent each initiative or an individual story, together they represent a community and a spectrum of change. This bird's eye view perspective of the CCF brand and mission contributed to a more impactful user experience through application in the web design, layout, and data visualization.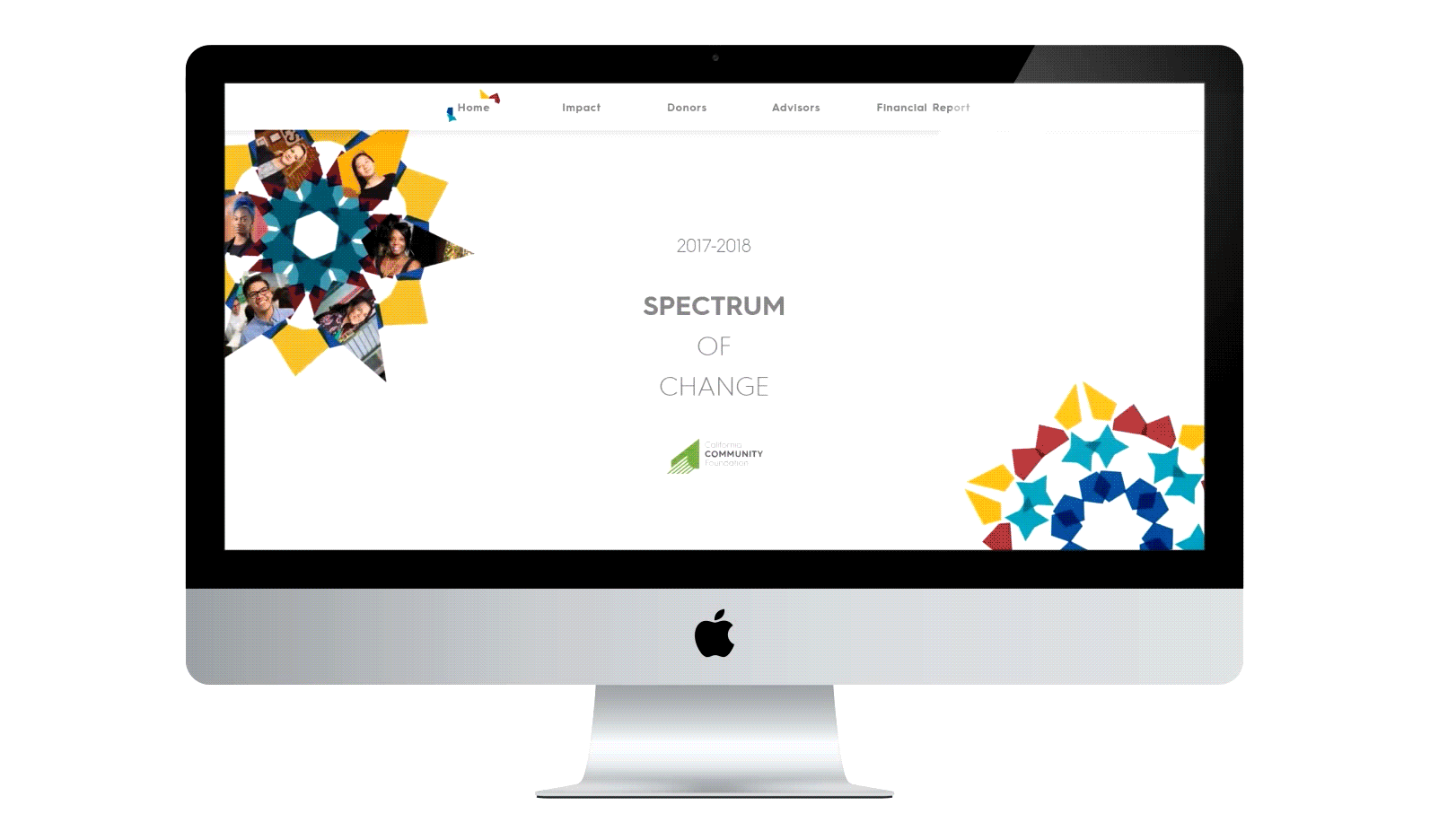 UX process & initial UI design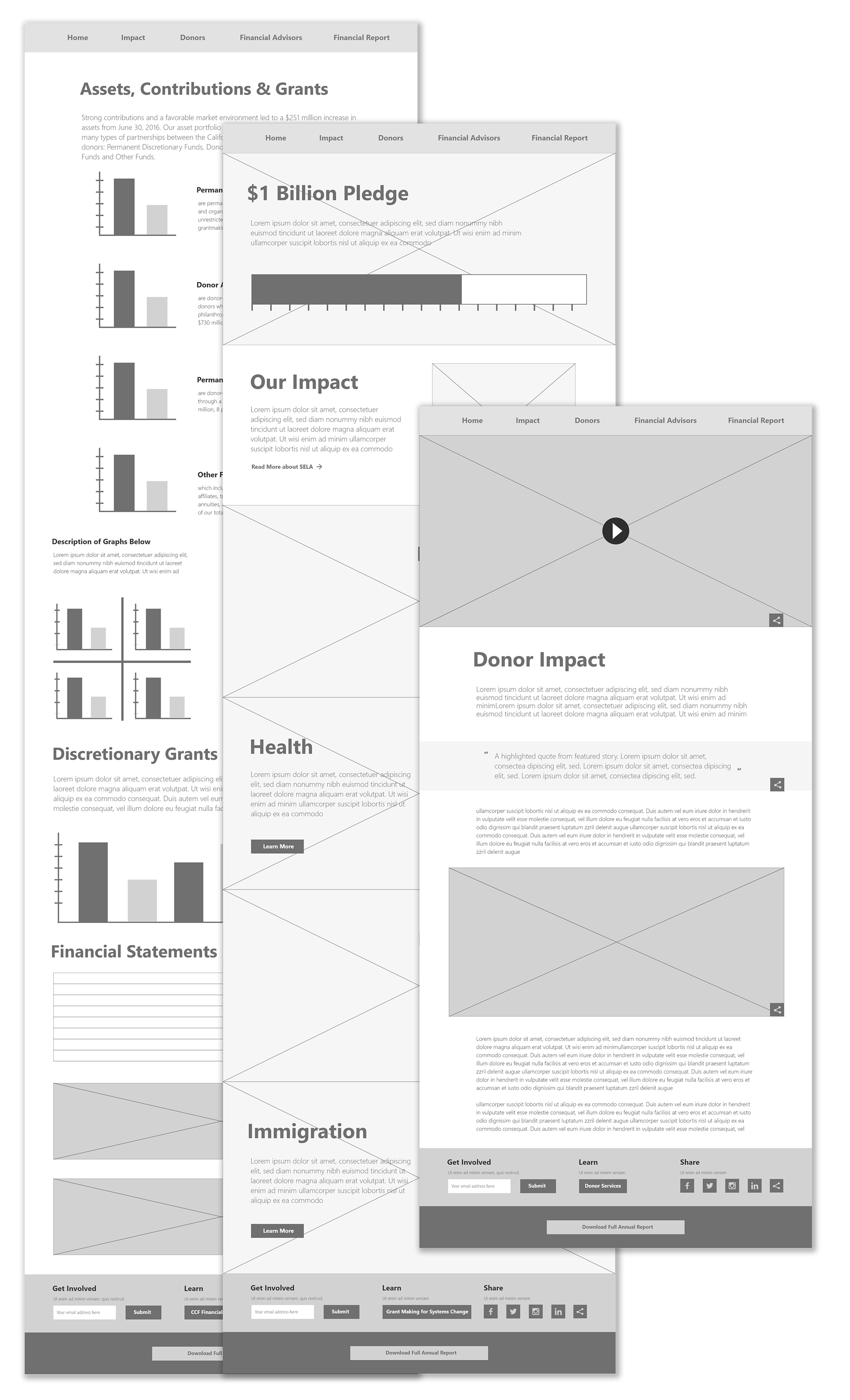 Printed version can be downloaded at the CCF website.